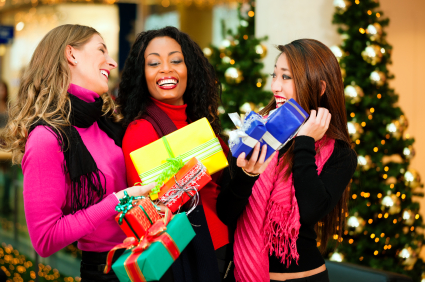 If you're reading this blog, you've survived Black Friday relatively unharmed. Congratulations! Now it's time to take on the rest of your holiday preparations.
The key to success in holiday spending is to make a plan and have a budget. We all know this is true but somehow, every year we get trapped in the panic of frenzied buyers who are just looking for a deal without giving any thought as to why they are buying it and how they're going to pay for it.
Would it help you this year to have a plan in place? Instead of another year of being stressed out, overspending, and buying gifts that aren't necessarily well thought out; you can put a plan in place not only for gift buying but for all of the other holiday expenses as well.
If this idea appeals to you at all, download our free Holiday Spending eBook and check it out. It will help to organize all of your holiday spending this year. This eBook will help you work through every aspect of holiday spending including:
Why you're doing this in the first place
Budgeting for gift purchases
Planning festive holiday meals
Covering travel expenses
Entertaining on a budget
And more. It's a complete guide that includes worksheets and lists so that this year, you will be ready for the holiday season and all the joy it holds.