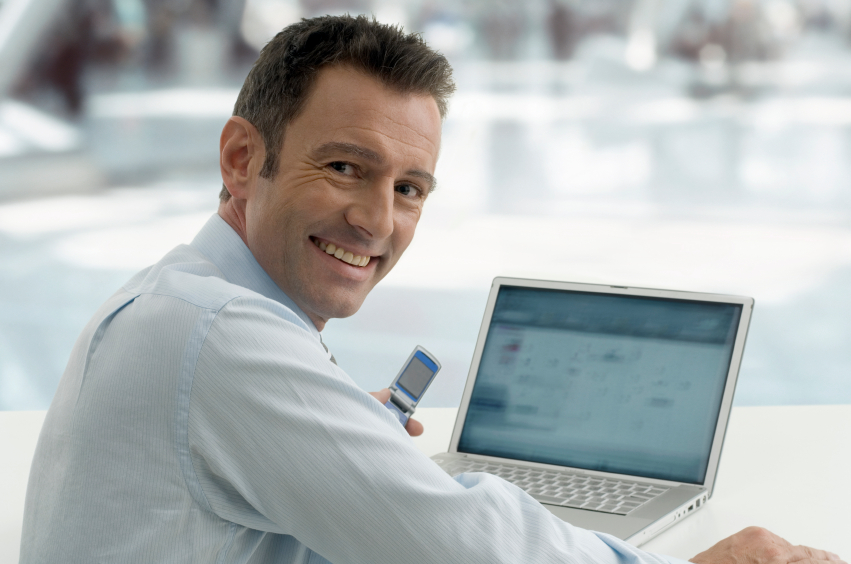 On-line retailers are bracing themselves to accommodate expected record sales this year. Many of us have already begun our on-line shopping while others plan to start this week in order to assure on time delivery without having to pay ridiculous shipping costs.
I encourage everyone to exercise caution at home when engaging in on-line transactions. I've already seen local newspapers talking about the high number of on-line shopping scams people are falling victim to. Here are a couple of tips to help you shop on-line confidently, without having to worry about getting scammed.
1. Update your operating system, browser, and anti-virus software
Most malware simply takes advantage of outdated software.
2. Check the website's legitimacy
If you know the address, go to it directly through the address bar. Fraudsters make very real looking shopping sites
3. Take precautions with merchants that are not well known
Check for HTTPS in the address bar (shown below) whenever entering sensitive information, like credit card or social security numbers on-line. Normally you'll see 'HTTP' which means your actions and entered data are essentially open to public viewing.
Check for the padlock icon to the right or left of your address bar on pages that ask for your financial information.
Example of a secure URL: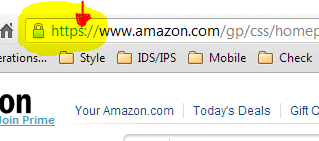 Examples of unsecure URLs: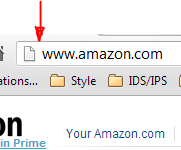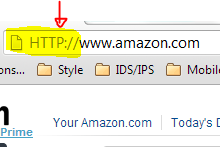 Think of HTTPS like using a masked envelope in which all of your activity is hidden. Using HTTP, on the other hand, allows anyone to view your activity and any information you type into your browser, like a post card. If a website is asking you to put in your credit information and the address bar doesn't say "HTTPS", then find another on-line merchant!
Fake on-line shopping sites that steal your personal information are at an all-time high

this year. Try to visit only reputable shopping sites.

At check-out look for badges like "Verified by Visa" or "MasterCard Secure". These are a mark of responsible merchants. Warning: Some scammers include these badges as well so always use more than one method of checking site legitimacy!
Check that the links at the bottom of the page like "Privacy Policy" and "Contact Us" are working correctly. Fraudsters often-times don't bother with those details.
Research the company on Google or the Better Business Bureau site.
4. Never click links presented to you through email by merchants
Instead, take the time to type in that URL and navigate to where you want to go in that website.
5. Keep an eye on your accounts when shopping on-line
Confirm on your bank statements that payments have gone through. If the payment hasn't processed this may be a sign that your information has been stolen instead of used for a purchase.
Safe shopping and happy holidays!
Corey Niedzvieskus