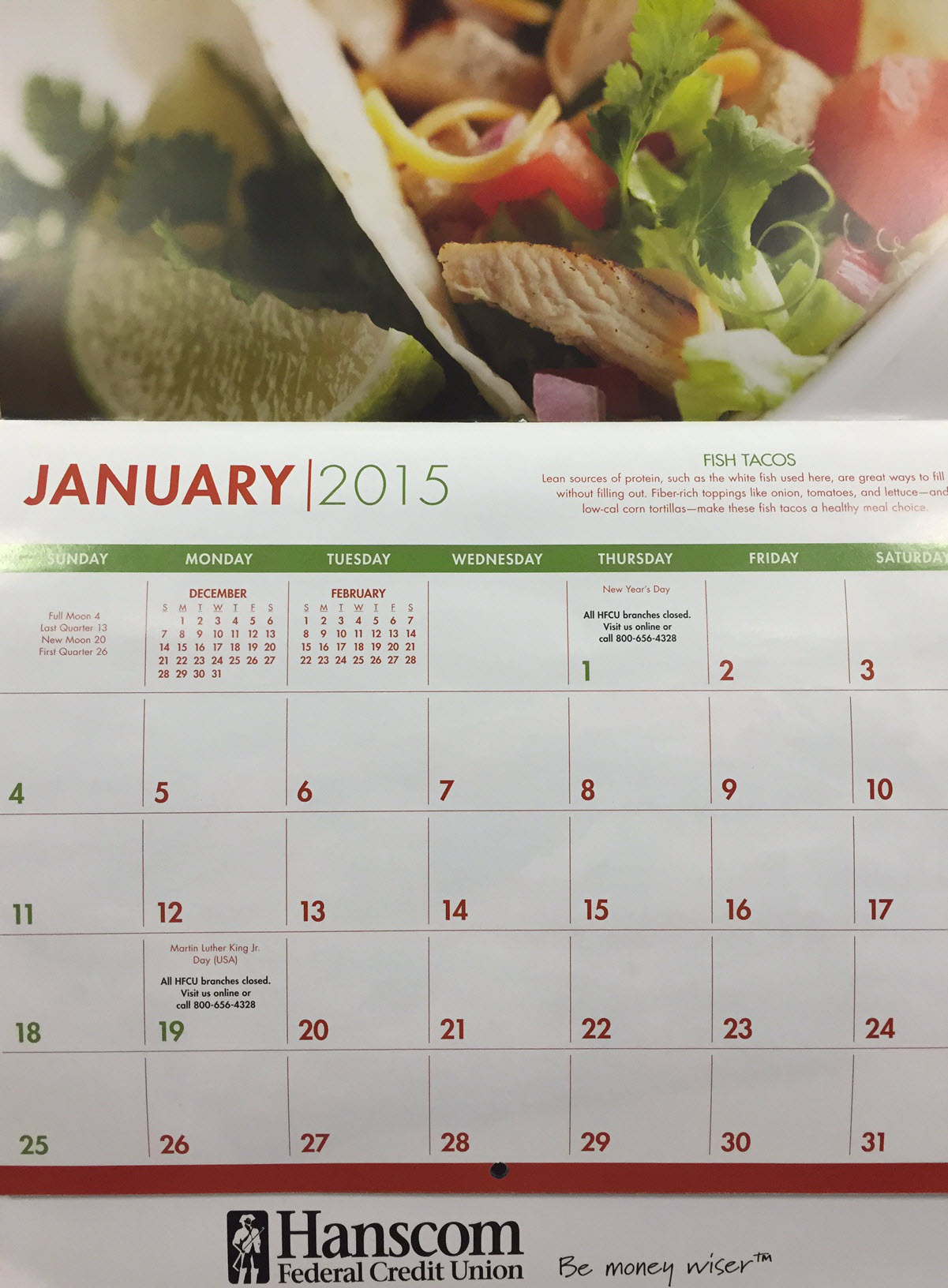 Is this the year you'll go the distance with your financial resolutions? Here's a week-by-week strategy to help you get started.
Week 1: Set specific goals. What do you want to accomplish … Travel? Home repairs or remodeling projects? A debt-free holiday this year? (Read our blog post about overspending during the holidays and how to fix it!) Once you decide what you would like to achieve, find out what it will cost to get there.
Week 2: Make a budget. Write down your expenses and your income to get an idea of how much you have coming in and how much you must spend every month. Look for expenses you can reduce or eliminate. It all adds up, from cutting back on lattes to refinancing your mortgage or auto loan.
Weeks 3 and 4: Live within your budget. Is your budget practical? Write down everything you buy in one week. You may be surprised at how much you spend without thinking.
Week 5: Put money in savings. Decide how much to save every month, and make your savings automatic to stay on track. With a free CU Thrive account from Hanscom Federal Credit Union, you can automatically transfer from $5 to $500 per month from your checking account at a terrific rate. After 12 months, the money is deposited in your savings account.
Week 6: Balance your checkbook. Grab your checkbook, your monthly statement and a calculator for this important step. In this process, you're comparing your check register with the monthly reconciliation worksheet or online records from your financial institution. With free checking and online banking with Hanscom FCU through Online Account HD, you can verify your transactions whenever you like.
Weeks 7, 8 and 9: Stay balanced. Don't hesitate to ask for help if you run into problems. For practical and confidential advice, contact BALANCESM at 888-456-2227 for a free personalized consultation or visit online to learn about debt management.
Week 10: Take stock. It's entirely understandable if you hit a few snags along the way. Need a pep talk? Read our blog post about keeping New Year's resolutions on track with a little organization.
Week 11: Invest in your future. Make a financial resolution to invest in an IRA (individual retirement account) and reap the tax benefit come April 15.* Our investment counselors can help with a free, no-obligation consultation.
Week 12: Congratulations! Pat yourself on the back – you did it! Keep up the good work by watching your spending, monitoring your goals and seeking out financial knowledge whenever you can.
To help you get started, grab our Financial Resolutions eBook. This handy tool can help you create and stick to your budget this year!
* Please note that neither this financial institution nor any of its affiliates give tax or legal advice. Consult your tax advisor regarding your individual circumstances.
Adapted from BALANCE Financial Fitness Program, a Hanscom FCU partner.