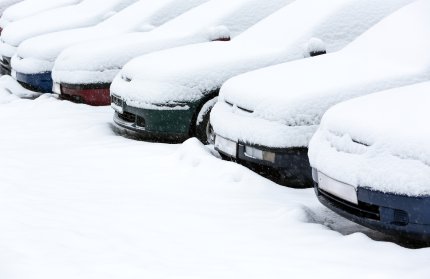 I have often done my car shopping towards the end of the year in hopes of kicking up a bargain. At this time of year, anxious car dealerships and automakers offer special discounts and deals to enable them clear their old stocks and make room for newer car models. On the other hand, these deals enable them to move more units so that they can report higher year-end sales.
A word of caution.
Keep in mind that a year end car bargain is only a good deal if it is a car you need and like! So make sure you stick to solid car buying practices. Otherwise, you're probably just taking a car off the dealership's hands that they were having trouble getting rid of anyway.
So begin by deciding what you need in a vehicle, set your budget and secure financing, and then shop for a deal.

Prepare like it's the end of the year
As we near the close of 2013, there isn't much time to prepare for a year end purchase. The last thing you want to do is arrive at a car dealership without a plan. So it's time to go online.
Online Car Buying Sites have great tools for checking listings of cars on sale, as well as comparing quotes from different car dealerships. Websites like NADA and CUDL have tools to help you compare both vehicle options and prices online. Having these facts in hand when you walk onto a car lot show them that you are serious and you've done your homework.
This will make them less likely to try to steer you toward a car they've been trying to get rid of since April.

Negotiate like it's the end of the year

It's no secret that dealerships like to boost their sales at the end of the year. Manufacturers can also offer incentives to the dealers this time of year. They know it and you know it. If you don't mind negotiating, hone up on your skills and go for it. You know from seeing their invoice price about what they paid for a vehicle. Ask if there are any manufacturer incentives or rebates before making them an offer.
If you don't like to negotiate, bring along a trusted friend or family member who does! Or, you can purchase from no haggle dealerships like Enterprise Car Sales.


Car dealers - and retailers in general - are getting more efficient about what they order and have in inventory. This means that barring a mistake by the car dealer him or her self, there isn't the overstock there once was on car lots. They study buying trends and create inventory efficiencies. But if that car dealer is within a car or two of winning a sales trip to Hawaii, you still can get a very good deal.
The end of the year is a great time to buy a vehicle. But don't forget to use the same protocol you use to buy a car any time of the year. Learn more by downloading our Car Buying eBook.