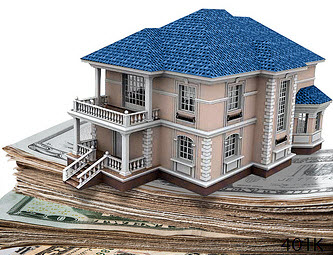 If you're anything like me, when you think about your next home, you probably envision the home of your dreams: granite countertops, fancy bathrooms, and closets the size of bedrooms. But dreams and reality are often very different. If you buy a home you really can't afford and it's a monthly struggle to keep up with the payments, then your home is more of a burden than a pleasure.
When my husband and I bought our first home, we let our emotions guide us instead of our wallets, and we worried every month about making ends meet. Don't make the same mistake. Get a clear and realistic picture of your household finances before even thinking about calling a real estate agent. It's the most important thing you can do to help ensure you'll love your home for years to come.
First, check your credit report. Make sure there are no errors and if there are, get them fixed. You want a clean report so your credit score will accurately reflect how you handle money you've borrowed. If your credit score is low, you may want to wait a few months to see if you can improve it so you'll qualify for a lower interest rate when you go to apply for a mortgage.
Second, draw up a household budget so you can clearly see how much money is coming in and more importantly, how much is going out each month. When you're trying to figure out how much you can afford to spend on your house, be sure to include the cost of insurance, taxes, home owner's association fees, and maintenance costs. This amount should ideally be no more than 28% of your income.
Third, make sure you have enough money for a downpayment - 20% of the purchase price is best so that you don't have to borrow an excessive amount. With 20% down, you won't have to purchase Private Mortgage Insurance (PMI). If necessary, you can borrow money from your IRA or 401(k) for the downpayment.
Finally, make sure you have the necessary financial paperwork you'll need to apply for a mortgage (getting pre-qualified is best). Gather all of the following:
Tax returns for the last 2 years
W-2 statements
Two recent pay stubs
Credit card statements
Bank and investment account statements
The better organized and prepared you are, the more enjoyable the home buying experience will be. It will allow you to focus on the features of the homes you're touring, rather than worrying about how you're going to pay for it.