Congratulations Team Hanscom! We raised over $31,000 for pediatric brain research at Boston Children's Hospital.
Our 2017 team included three racers:
1. Hanscom FCU Director Ray Phillips
Ray is a master marathoner, who has run each of the 18 years we have participated and ran his 100th marathon last year. His inspiration and dedication are the backbone of this program. Ray completed the race in fine form with a time of 5 hours, 40 minutes.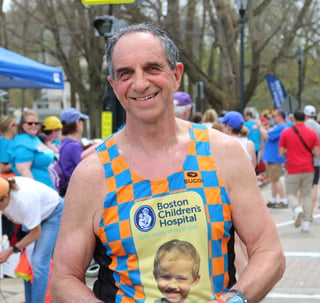 2. Andy Martin, Jr.
Andy was Ray's patient partner for 14 years. He was inspired to train as a wheelchair racer and completed his first Boston Marathon in 2014. Andy has plans to continue training and racing in the Marathon for Team Hanscom and the caregivers and Boston Children's Hospital.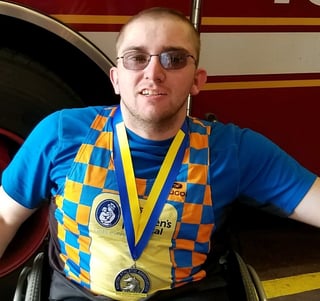 3. Mike Rzeszutek, AVP of Sales and Training
Mike ran his first marathon in 2015 after attending the Boston event and vowed to compete every year. After completing a full training program, Mike developed a running injury and had to bow out on April 17. The good news is that he watched the race with his patient partner, Timmy, and Timmy's family.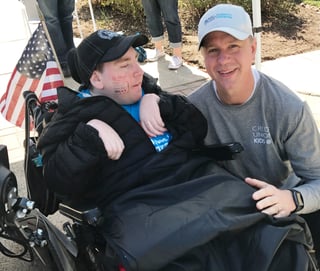 Whether you're a runner yourself or just enjoy cheering them on, you can still be part of it all by donating to the campaign.
One hundred percent of funds raised go directly to the labs conducting vital research. The projects we support work to understand and cure debilitating conditions such as cerebral palsy, Moyamoya disease, Sturge-Webber disease, and pediatric brain tumors.
This kind of directed fund-raising can have an enormous impact on families and children currently dealing with these specific issues. Make your pledge today.