The crowd cheered as James Capozzi took the mound for a ceremonial first pitch at the Lowell Spinners game this week. The Wilmington resident was joined by family and friends for star treatment at Edward A. LeLacheur Park, where he was honored in Hanscom Federal Credit Union's annual Heroes Among Us program.
"He served multiple tours in the U.S. Army during the Vietnam War," noted Paul Marotta, Chairman of the Board for Hanscom FCU. "He saw combat on the front line and earned a Purple Heart in 1970 when he was wounded in action as a member of the 11th Armored Cavalry Regiment. We are grateful for his service and are honored to recognize him as a hero."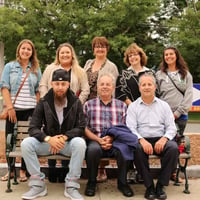 Mr. Capozzi achieved the rank of Specialist 4th Class. Upon completing his service, he attended Northeastern University, graduating cum laude. He became a Massachusetts Registry of Motor Vehicles police officer, enforcing motor vehicle safety laws, conducting driver's license testing, investigating accidents, working on Registry property, and inspecting commercial vehicles. Mr. Capozzi also was selected to be a driver for the governor of Massachusetts.
Mr. Capozzi was nominated as a hero by his brother, Paul, who was not old enough to understand the full meaning of service during Mr. Capozzi's time in Vietnam.
"I didn't realize he was my hero until long after the Vietnam War ended," wrote Paul Capozzi of his brother. "I was young and didn't realize all that he had accomplished."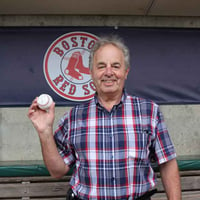 Today, thanks to his brother's nomination, we can all appreciate the sacrifice Mr. Capozzi made all those years ago.
Hanscom FCU's annual Heroes Among Us program takes place throughout the Lowell Spinners baseball season. Those who are chosen for the honor spend an evening at the ball park with family and friends – enjoying batting practice, food, and a grand view of the game from a luxury box.