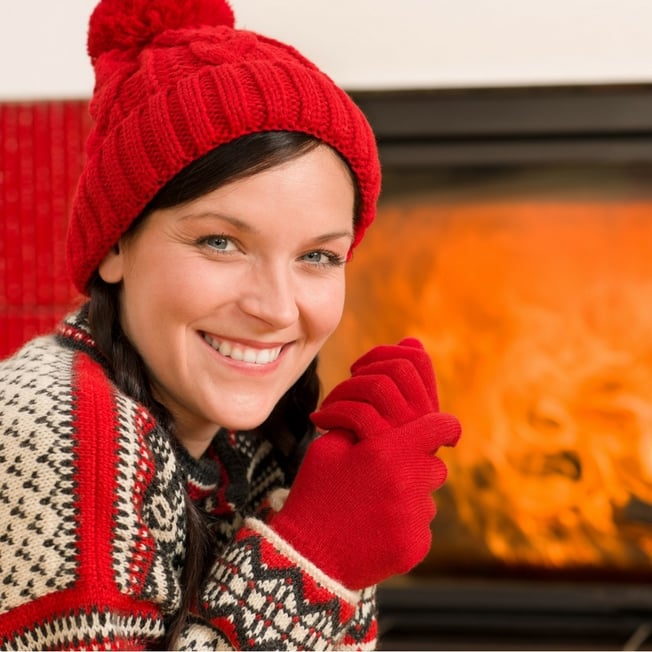 Heating your home can be expensive. According to the Energy Markets Division of Mass.gov (MassDOER), the average residential customer last year was predicted to pay $728 for natural gas, $2,171 for oil, $2,176 for propane, and $553 for electric heating. How can you cut the high costs of heating your home this winter? Here are 7 ways you can stay warm while bring the cost of heating down:
1. Install a programmable thermostat. A thermostat that is programmable allows you to turn the heat down while you're away or sleeping and back up when you are awake and at home. According to the U.S Department of Energy, you can cut your heating bills as much as 10 percent by turning your thermostat back 10-15 percent for eight hours a day.
2. Bundle up. Keep your heat at no more than 65 to 68 degrees while you are home. If you are chilly, put on a sweater. Every degree that you lower your thermostats saves money. You can also add rugs to your wood floors for more insulation, and keep throw blankets on your couches. Add an extra layer of blankets to your beds as well.
3. Seal air leaks. Make sure your windows and doors are caulked and/or weather-stripped to keep out cold air drafts. Also make sure all windows are locked tight. Find places where there are drafts, like fireplaces and ducts, and make sure they are sealed tight. If you have a garage or unheated attic, seal off the entranceways with weather-stripping to keep cold air out. According to Eversource, reducing air leaks can cut 10 percent from the average energy bill.
4. Maintain your furnace. Make sure you have your furnace maintained yearly; keep it free from obstructions, check the filter monthly during the winter months, and change if necessary. Have your furnace checked in the pre-season, so that you aren't faced with an emergency call in the cold winter months.
5. Close off unused spaces. For rooms or large storage areas that you don't use, keep the doors closed, and close off the heating vents or turn off the registers or radiators. Keep curtains or blinds closed if there are some in the room.
6. Let the sun in. For rooms that are south-facing, open the curtains or blinds for natural, free warmth during the daylight hours. Be sure to close them once it gets dark to keep in the heat.
7. Keep the heat flowing. Don't block radiators, registers and baseboard heaters with furniture or other items; rather keep them free from obstruction so the heat can circulate freely in the room. If you have a ceiling fan, turn it on low clockwise to circulate the heat and push it back down into the room.
These are just a few tips on lowering your heating bill this winter. Do you have any other suggestions? We'd like to hear them! Please comment below.
If you are considering financing energy savings projects, such a replacing your heating system or hot water heater, you may be eligible for a no-interest loan from Hanscom FCU through the Mass Save HEAT Loan Program. Learn more about this cost-saving program here.