Choosing the right credit card is crucial to building your credit. Don't leave this important decision to chance. Learn the ins and outs of all those offers to find the card that best fits your unique needs.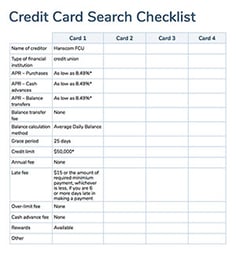 We've created a free guide especially for people who are new to credit. "The 20-Something's Guide to Savvy Credit Card Ownership" covers why and when to choose credit over debit, how credit is established or ruined, how to use a credit card to improve your credit score, and what to look for in a financial institution.
You'll feel empowered and get the financial advice you need to make smart credit card choices. Don't miss the bonus Credit Card Checklist on page 7 of the guide that you can customize to compare the credit cards you're considering!