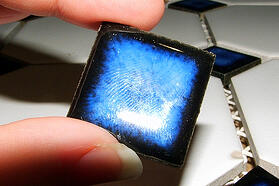 If you are looking around your home for simple renovations that could give your home value a face lift, don't overlook the bathroom, especially if you have pink tile and a baby blue toilet. Out dated bathrooms can stop a sale in its tracks. Even if you're not looking to sell, it's nice to feel like you're living in the current decade. If you're like me, those bathrooms tend to get overlooked when it comes to exciting home renovation projects. Besides increasing the value of your home, the bathroom can be a place to get creative with your inner architect and have some fun.
Benefits of updating a bathroom:
#1. Increase Home Value; The number one benefit of reclaiming bathroom space from the jacuzzi tub and yellow daisies is that the value of your home will be increased. As you renovate, keep in mind the trends of today and if those trends will have lasting value in the future.
#2. Improved efficiency: By replacing outdated faucets, adding aerators, adding on-demand water heater, and installing water efficient toilets that save water can benefit you with energy savings immediately.
#3: Create an Oasis: A benefit of renovating the bathroom is the ability to create a peaceful space designed specifically for you. Use colors and textures that will relax and soothe stress away and take you to your happy place.
#4 Reduce clutter: By renovating you can increase storage capacity with the smart designs available in today's cabinetry. Keep in mind the space needed for towels, cleaners, toiletries, and medicines.
Ideas for bathroom renovation in 2013:
Color schemes that reflect Mother Nature's palette is particularly attractive in 2013. Greens, browns, and wheat are all colors that will soothe and make a statement. For color inspiration, look to see what is being worn at red carpet events this year. Emerald green is definitely making a comeback as seen in the dresses worn by Angelina Jolie and Mila Kunis.
Contemporary fixtures, faucets and door hardware can really update a bathroom, but be sure to stay with easy-care products. Solid brass or die-cast zinc-alloy bodied faucets are both long lasting and easy to clean.
Incorporate sustainable products into your home for a healthy environment free from noxious chemicals. This may be done by reclaiming and re-purposing old products as a focal point for your bath (basin sinks are the first thing that come to mind). Or you can buy new from companies that build eco-friendly and water conserving products.
Buyers tend to appreciate a well designed, updated bathroom, but in reality, whether you are looking to sell the home or not, you will enjoy the updated fixtures, as well as add home value.
Now that you know why it's beneficial to update a bathroom, the next few blog articles will take a look at some specifics of what to consider when planning the project. And, if you're already planning a major renovation, check out our 3 in 1 Advantage Plan as a means to get it done quickly. With it you get a credit line, fixed rate advances and Visa Platinum credit card all in one convenient package.