You've invested time — and probably even some money — into an estate plan. And that estate plan covers a lot, like guardianship of your minor children and what should be done with your assets once you are gone.
What it might not cover? Instructions for your next of kin regarding what to do about your "digital identity," e.g. email addresses, social media accounts, passwords, website login information, and anything else tied to your active digital footprint.
Some people call these instructions a digital will, and creating one is important. Without it, your loved ones will be left scrambling to figure out how to close your Facebook account or cancel all of your subscriptions while they're grieving and planning your funeral.
And if they just leave all of those accounts active and open? You (the decedent) become vulnerable to "ghosting" — which is really just a trendy term for post-mortem identity theft, something that happens to nearly 800,000 deceased Americans each year according to a 2012 study by ID Analytics, a San Diego-based credit and fraud risk solutions firm.
Here are five steps you need to take now to keep this from happening to you after you are gone:
1. Designate an online executor
Your online executor may or may not be the same person you designated to be your actual executor. This person's job will be to follow through on all the instructions you leave behind regarding your accounts and passwords.
2. Create an Inventory of All Your Accounts
And by all we mean everything ...from LinkedIn, Google and Netflix to that rarely-used Yahoo e-mail account you opened a zillion years ago. If you subscribe to the digital version of The New York Times, write it down. Do you get meal kits or other subscription boxes? Add them to the list. How about your HFCU accounts? Yep, definitely important.
You'll also need to include any blogging platforms, credit card accounts, shopping sites, retail reward programs, photo-sharing websites, everything. This can be tedious, but your online executor will thank you later.
3. Gather Your Login Information and Passwords
If you use a password manager, this process will go a lot faster because you can just open the software to get the information you are looking for.
And if you are not using one? Well, now would be a good time to consider it.
Another option is to store a document containing this information in a password-protected file on your computer. Either way, you'll need to a) tell your online executor where to find the information and b) tell them where to find the password they need to access it. The best way to do this? Write it down and store it in a secure location, like a safety deposit box or in a sealed envelope for your attorney to hold. (Important side note: do not put this information in your actual will — this could create an added security risk since a will becomes public record after someone dies.)
4. Familiarize Yourself With Post-Death Account Management Issues
You'll want to do this with all the platforms you're using, social media in particular.
Did you know, for example, that Facebook has a 'legacy' feature? This feature allows you to designate someone to manage your account after you pass away. Your account can either be memorialized, which means friends and family can visit your page to share memories and photos, or permanently deleted.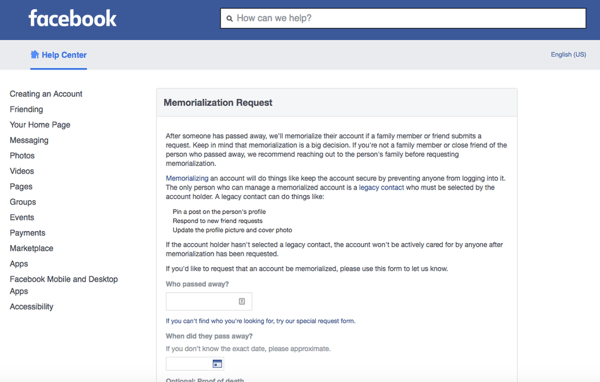 Instagram will also memorialize or delete accounts, but the company requires proof of death in the form of a birth certificate, death certificate and evidence that you have the authority to make the request.
Google's inactive account feature allows you to designate a so-called 'trusted contact' who can handle your account after you are gone, and LinkedIn will remove a profile on behalf of the deceased per the request of your online executor.
Figuring out the policies and setting things up on the platforms in advance, whenever possible, will make the process much easier for your loved ones.
And if you're wondering whether they can just log-in as you and delete as needed — maybe, sometimes. But in many cases that practice would violate privacy policies and terms of service, so it is better to be on the safe side and plan ahead by officially giving them the access they'll need.
5. Create Instructions for Your Online Executor
The document should contain specific instructions. This way, they will know explicitly that you want to memorialize your Facebook account, cancel your Spotify account, and delete your personal blog.
If you've lost a loved one recently, our Family Survivorship Guide can help you navigate the financial decisions you'll need to make in the months ahead. Download this free guide here.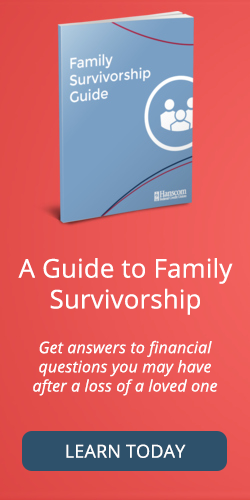 Others are reading: