If you're applying for a home equity loan or HELOC (home equity line of credit), you'll want to make sure you get approved for the maximum amount you can. That figure will hinge on the appraised value of your home. Even if your property needs a lot of work — one reason why you might be applying for a loan in the first place! — a little TLC ahead of an appraisal can ensure you're approved for the loan amount that helps you achieve your goals.
I will be tapping into my home's equity in a few months to make some major home improvements, so I'm taking care of some minor fixes before the anticipated appraisal. Not all are easy, but most of them are inexpensive. It would be disappointing if I couldn't make the changes I want, so it's worth it to me to get this house looking as good as it can.
By the way, I can hammer a nail into a wall, fix a clog in a toilet, and can paint pretty well, but otherwise, I'd consider myself a novice DIYer. So I get advice and tips from neighbors and friends, visit home improvement stores, and watch a lot of YouTube.
Here are the steps I'm taking to get my own home ready for a home equity appraisal:
1. Eliminate clutter
You'd be surprised how many appraisers walk into a home where the entryway teems with sneakers, shoes, and boots. They step in further and discover every flat surface in sight is covered with papers, boxes, appliances, and trinkets. Sofas are heaped with unfolded clothes; hallways jammed with toys and messy bookshelves. And while you may need all those lotions and potions on your bathroom counter and who cares about towels not being folded neatly over the racks, your appraiser is noticing.
Visual clutter is distracting to a lot of people. Your appraiser is there to get a clear and accurate look at your property, so you want to make it as easy for them to focus on the details they need to see — not your clutter. They may assure you they don't mind the clutter, but it could pull focus away from the good points of your home.
At the very least, spend a couple days putting clothes away, tidying bedrooms and the living room, and removing products and small appliances from your bathroom and kitchen counters. If you're really committed (and cluttered), do a deep purge and get rid of stuff you no longer need.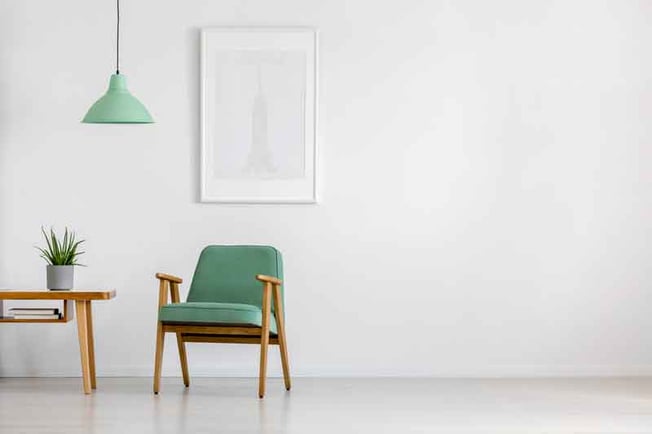 Need it but don't want it on display? Store some items in plastic bins and stack them neatly in your attic, a garage, or shed if you have one. Or do a short-term storage space rental and clear out some extra furniture, boxes, and other items that distract from your space. If you can't afford a rental, ask a friend or a neighbor if you can store your collection of superhero figures, workout equipment, and prize guitars for a week or so.
We have a rental storage space less a mile down the road, so this is what I'll be doing to get some extra furniture out of the house.
2. Clean
Some folks conflate tidying with cleaning, but they're different activities. You can have a minimalist bathroom counter top, but if what remains is covered in dried-on toothpaste, hair, and there's mildew around the fixtures, you're only halfway there.
While an appraiser isn't judging your housekeeping skills, they are there to determine the worth of your property. And the truth is, if your house is looking ratty and dirty, subconsciously they may be thinking your property isn't something you value very much...so why should they?
Some homeowners are messy, but clean, which is great. All you'll need to do is give each room a light wipe-down, dusting, and mopping.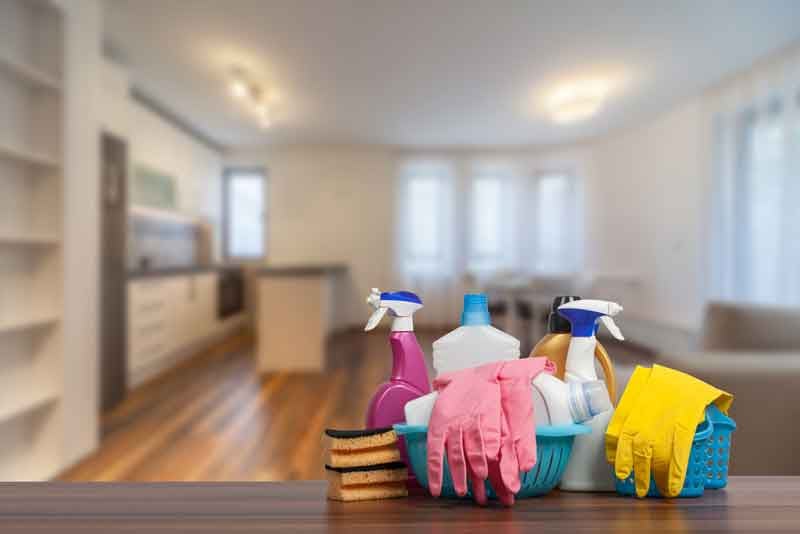 If your tidying reveals less-than-sparkly housekeeping, spend some time getting each room as spotless as you can. Work your way around each room, scrubbing and wiping down, polishing, and eliminating any visual dust, dirt, and debris. (Pro tip: music really helps this reluctant housecleaner get the job done!) Take advantage of a cloudy day to clean your windows and get them sparkling.
If you really, really detest housecleaning, hire professionals to give your home a top-to-bottom cleansing...it'll set you back a couple hundred dollars, but a team of pros will have your house looking (and smelling) so amazing, you'll be tempted to keep up with cleaning so it always looks and smells that good. Ask me how I know!
Want to go deeper? Think about having your carpets professionally cleaned, especially if they're stained and looking bad.
3. Get Outside
Study your house from the street. This is going to be your appraiser's first impression of your home. Are there bikes and toys lining the driveway? Are your shrubs overgrown and sad looking? Don't remember the last time you mowed the lawn? Perhaps a shutter has loosened and hangs at an odd angle.
Spend a weekend getting the outside of your home looking as neat and clean as it does inside. Trim back those shrubs, especially if they're blocking windows or are growing too close the foundation.
You may not be able to make your old siding look brand new, but if it's covered in green algae, there are relatively inexpensive products you can buy at a home improvement store that'll clean it off...no power washer required! Replace broken shingles, neatly store your lawn hoses, and replace any burned out security lights.
You can pay your kids to weed or mow the lawn, or hire someone in the neighborhood to do it for you. Clear walkways of clutter; maybe put a few seasonal potted plants to brighten up your front steps or porch.
Anything you can do to inexpensively to improve curb appeal is worth doing, even if it's just to tidy up.
My home was looking fairly good, but the north-facing side of the house was tinged with green algae and rhododendron bushes at the front door were out of control. I cleaned the siding while my teenage son was paid to rip out the rhodos. Disintegrating paving stones on the walkway need to be replaced, so I've hired a local masonry expert to replace them and extend the pavers where the rhododendrons were. There's some expense involved here, but I think it's worth the investment and it's something that needs to be done anyway for safety and maintenance reasons.
4. Patch and Paint
Paint is relatively inexpensive, which is great because a fresh coat of paint can make a room look like the proverbial million bucks when it's done right.
Before you dip a brush into paint, though, look around for holes and cracks in your walls. These will need to be patched and repaired before you start painting. Patching compound and a spackle tool will fix most problems.
While small holes here and there probably won't bother (or even be noticed by) an appraiser, you can bet a gaping, crumbling hole in drywall will. Luckily, fixing holes in drywall is something even a novice can handle. YouTube is filled with tutorials on this scintillating subject, so get yourself a drywall repair kit and give it a shot. You'll wonder why you waited so long to fix it when you're done because it's going to make a world of difference!
It's not just walls that can use some care. Think about a rough-looking fireplace. Would a coat of white paint give it new life? If your window trim has been torn up a bit by a pet, a little sanding and paint can improve the look.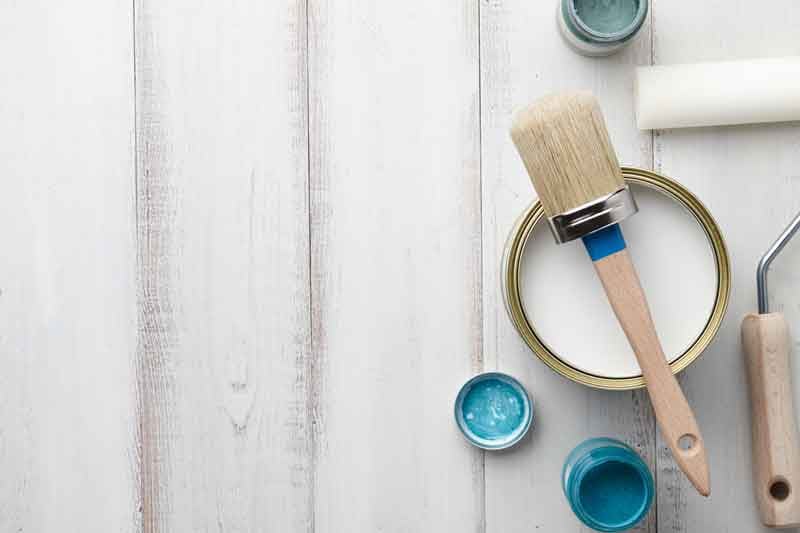 While paint is inexpensive, don't skimp on the time it'll take you to do a quality job. Tape walls and throw down drop cloths to protect your floors and furniture. Your appraiser is not going to be impressed with the fresh paint smell when they notice spatters and stray brush strokes on your windows, fixtures, and floors.
5. Take Care of Other Maintenance Issues
Make a list of everything in the home that needs to be fixed, repaired, or replaced. Sure, you may need a new Wolf dual fuel range to replace your electric range from the 1980s, but what we're talking about here are all the little tasks around the house that you never seem to get to. Here are a few things I found in and around my own home:
Tears and holes in window screens
Yellowed plastic switchplates
Bedroom door that sticks
Change filter in air conditioning/heating system
Missing street number on house
Mailbox isn't firmly bolted to post
Yellowing caulk in master bath
Flickering light in dining room from faulty dimmer switch
Deck washing and restaining
Professional cleaning of pellet stove
My list is longer, but these are tasks I completed on weekends with the help of my son, a neighbor, and some trusted local contractors. (I do not tangle with electrical systems.)
My thought process is that the appraiser may not notice that all my screens are in perfect order, the wooden switchplates around the electrical outlets are new, and that they could eat a meal off my pellet stove, but in aggregate, all these fixes will send the message to them that I care about my home and it's worth my credit union's maximum investment.
With a little creativity, a spirit of adventure, and the ability to ask for help when I need it, I anticipate that the home of my dreams will become a reality, all because I put in some effort to prepare for a home equity appraisal.
Learn more About HELOCs!
Hanscom FCU's 3 in 1 Home Equity Advantage Plan combines the convenience of an equity line of credit, with options for fixed rate advances and a credit card. There are no application fees, no minimum draw requirements, and no closing costs.*
* If you terminate your line within the first 24 months after closing, you will be responsible for closing costs.
Others are reading: