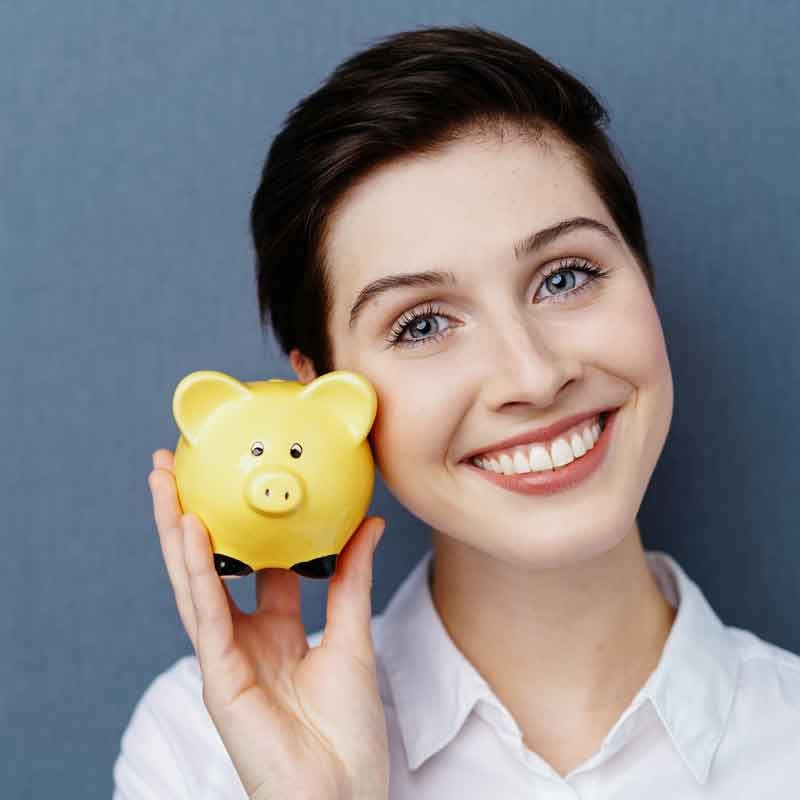 We typically think of a checking account as a tool to help us manage the ho-hum aspects of our daily financial lives: we use it write checks for the babysitter, to get cash from the ATM at lunchtime, and to pay for groceries after work. We don't usually think of our checking accounts as something that can save us – or make us – money. But maybe we should rethink our checking.
In 2017, the consumer website WalletHub conducted a study of checking accounts that showed your checking account could cost you as much as $750 per year if you don't adapt your financial habits to the product's pricing structure. Ouch! (By the way and no surprise to us, they also concluded credit unions are one of the best choices for consumers looking to save money with their checking accounts.)
Here are five steps to making your checking account pay up so you don't have to pay out:
Ditch account maintenance fees. You may be paying anywhere from a few dollars up to a whopping $30 per month for the pleasure of doing business with a financial institution. These maintenance fees usually don't apply if you keep a required minimum balance in the account, which can range from a couple hundred dollars to upwards of $50,000. If you have a difficult time maintaining the required minimum balance in your checking account, it makes financial sense to look for an account that at least has a lower requirement or, even better, no minimum balance requirement at all.
Automate it. When you automate your monthly bills, you not only save time – no running to the post office, no frantic calls to a creditors if you're running late that month – but you'll save money. How? First, you can schedule your bills so they'll be paid well ahead of their due dates, eliminating any chance of running up late fees. Next, you avoid wear-and-tear on your car if you use services like Direct Deposit; your paycheck goes straight into your account, often a day or two before those who still get paid by check. (With Payday Perqs, for example, you can get paid up to two days early!) Looking to build up a nest egg? You can have money automatically withdrawn from your checking account into a savings account, which can combat the urge to skip saving. Lastly, those stamps and envelopes you used to buy? Save them for better things, like birthday cards for your near-and-dear.
Earn some dividends. Does your current checking account pay interest or dividends? If not, it may be time to switch to a product that does. Even if your checking account isn't the savings vehicle you rely on, why let the opportunity to earn a little extra money slip through your fingers? For example, with our new Free Kasasa Cash® checking account, you'll earn 2.5% APY* on balances up to $15,000 when you meet the monthly qualifications; over that, and your APY is 0.30% depending on the balance in the account each cycle that you qualify. Read more about our Kasasa checking accounts here.
Network your way to savings. It's really annoying when you look at your bank statement and see that you've spent the equivalent of a dinner out on ATM fees that month. When you have a checking account at Hanscom FCU, you'll have access to over 100,000 surcharge-free ATMs across the country.
Get tooled to save. Make sure your financial institution has free tools you can use to help you save even more. For example, Hanscom FCU members have free access to My Money Manager, which lets them budget and manage their finances in one place -- even money that's held in a different financial institution. Other tools that can help you save include mobile check deposit apps (avoid standing in lines!) and online savings calculators.
Any other tips you have to save money on your checking account? We'd love to hear them! Share your thoughts in the comments below!
* APY = Annual Percentage Yield. APYs accurate as of 06/07/2018. For offer details, visit www.hfcu.org/kasasa.
Others are reading: