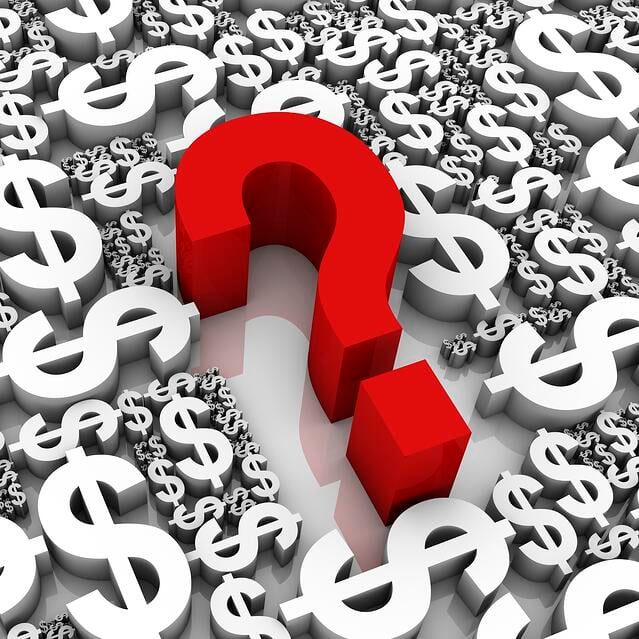 With so many products, options, and uses, questions about home equity abound. Here are the top 5 questions we get all the time.
FAQ 1 - What's my rate?
This is by far the most frequently asked question of our loan officers regarding lines of credit (HELOCs).
Two things determine the rate you pay for a HELOC. The first thing you have no control over. The second thing, you have total control over.
1. The Prime Rate:
Our rate is based on the Wall Street Journal Prime Rate. We review it monthly and usually set it at the beginning of the month. You have no control over this rate but you can monitor it with an eye towards getting a line of credit when the rate is down. If you are looking for a line of credit, the rate will fluxuate.
2. Your Credit Score:
This aspect of determining your rate is something that you have complete control over. The better your credit, the lower the rate you will pay. The rates you see advertised at any financial institution are always for members with the best credit profile. Even a small increase in your credit score can save you big bucks over the life of a loan.
FAQ 2 - What are your closing costs?
Closing costs are part of the costs of setting up a line of credit. They are similar in nature to those you pay when you get a mortgage. There are no application fees or closing costs on a Home Equity Line of Credit from Hanscom FCU provided a discharge is not requested within 24 months of closing. The member must reimburse Hanscom FCU for all closing costs if a discharge is requested within this time.
Typically, these fees will range from 2 to 5% of the loan depending on your location, loan to value ratio, and local laws.
FAQ 3 - How long will it take to process the loan?
Normal processing time from application to closing for a home equity application is 2 - 4 weeks depending on the complexity of the loan request.
During the home equity loan or home equity line of credit process, a loan underwriter will typically review your financial profile and compare it to the loan requirements. The process can also include verification of financial information, collection of documents to satisfy conditions of commitment, a valuation of the property.
FAQ 4 - Do you require an appraisal for home equity lines of credit?
Yes, we must determine the value for any property for which a Home Equity Line of Credit is requested.
The appraisal protects both the borrower and the lender. By getting an accurate value of the equity in the home, it protects you from borrowing too much against the value of the home and risking getting into financial trouble. It likewise protects the membership of the credit union from loaning too much against the value of the home.
If you want to get a quick approximation of the value of your home, check out our Home e-Valuator site.
FAQ 5 - Is there a prepayment penalty on home equity lines of credit?
A prepayment penalty is a provision of your contract with a lender that states that in the event you pay off the loan entirely at a point prior to the final maturity date, you will pay a penalty. Penalties can be expressed as a percent of the outstanding balance at time of prepayment, or a specified number of months of interest.
At Hanscom FCU, there are no prepayment penalties for home equity lines of credit. However, if a discharge of the loan is requested within 24 months of closing, the member must reimburse Hanscom FCU for all closing costs (even if they sell their house).
A home equity line of credit allows you to access cash as the need arises. These loans typically have a variable rate. As you pay down the principal with monthly payments, those funds become available again. You would use this option if you need money spread out over intervals for things like medical bills, college tuition, or home improvements that you intend to do in stages.