We created a financial education suite with you in mind. It gives you tools to manage your money wisely. Find our popular MoneyWisdom blog, downloadable how-to guides, and 24/7 access to financial counselors – all available to you in the privacy of your own home and at no cost.
Subscribe to Our MoneyWisdom Blog
We have new articles each week that share helpful money management stories, guidance, and news. By subscribing to the MoneyWisdom blog, you will receive a weekly email that features our latest blog posts, so you get the latest news. Sign up on our MoneyWisdom blog at www.hfcu.org/blog.
Download Free How-to Guides
We have a library full of free guides to help you make the most of your money. Here are three of our most popular new publications.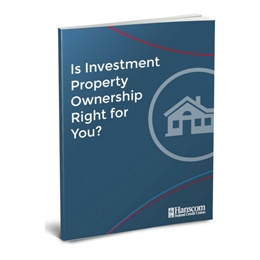 Is Investment Property Ownership Right for You?
Evaluate the personal and financial considerations of becoming an investment property owner. Learn about the different types of properties available, which is right for you, and what you need to know about financing a property and generating a healthy cash flow. Get your copy at http://go.hfcu.org/property.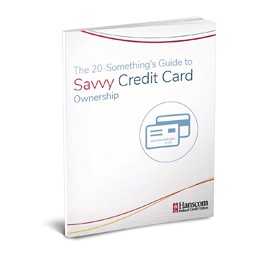 The 20-Something's Guide to Savvy Credit Card Ownership.
Feel empowered with the financial advice you need to make smart credit card choices. This guide will teach you when to choose credit over debit, how credit is established or ruined, how to use a credit card to increase your credit score and more. It includes a bonus credit card comparison checklist! Download your copy at http://go.hfcu.org/cc.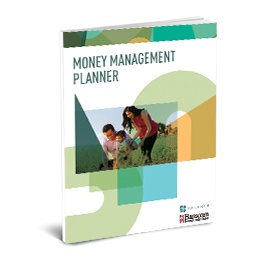 The Hanscom FCU Money Management Planner.
Finally, a step-by-step budgeting tool! This valuable 12-page guide includes worksheets, tips and strategies to help you make a financial plan with the money you have. It's easy to read and simple to follow. It includes worksheets to help you identify all of your income and expenses, a budget template, and strategies to help you build your savings. Learn more at http://go.hfcu.org/mmp.
Access Free Financial Counseling
We've partnered with industry-leading BALANCE to provide you with free access to expertly crafted financial education and resources to help you manage your money. Services include webinars, videos, calculators, and articles. BALANCE can also assist with confidential financial counseling services to help you develop a sensible budget managing spending and debt. Chat with an experienced financial counselor online at http://hfcu.balancepro.org or call 888-456-2227.
Others are reading: