We recently had a member reach out to us to ask if we are prepared for a possible cyberattack. The member had been following recent headlines about international unrest and was concerned about the safety of the credit union. If you, like this member, have ever questioned whether Hanscom Federal Credit Union is taking measures to protect against such an attack, we assure you that we take cybersecurity very seriously. In this blog post, we will explain the safeguards that we exercise and share five things you can do now to protect your accounts.
Hanscom FCU prioritizes cybersecurity
"Our security team continually monitors our security footprint, scans and addresses vulnerabilities, follows industry best practices, reviews security controls, and complies with industry requirements set forth on cybersecurity from our regulating bodies," said Denise Bouchard, Hanscom FCU's information security officer. "Additionally, we have incident response and disaster recovery plans in place to minimize disruptions to our members."
The Hanscom FCU information technology team employs state-of-the-art, real-time threat detection programs that allow for immediate response to threats, both external and internal. "By implementing a best-in-class security information and event management platform closely integrated with threat intelligence feeds and next-generation firewalls, we are able to quickly react and quarantine any threat," said Jared Robinson, Hanscom FCU's information security analyst.
The credit union industry demands safeguards
Financial institutions are heavily regulated and must comply with both federal and state laws. The National Credit Union Association (NCUA) requires credit unions to have appropriate processes in place to anticipate, identify, and mitigate cybersecurity risks. Hanscom FCU's senior management and incident response teams meet regularly to review procedures and solutions in the event of an unexpected threat to security.
Both the Financial Industry Regulatory Authority and the Massachusetts Division of Banks also require that written policies and procedures be in place. These procedures outline the detection and mitigation of threats to consumers' private information.
Additionally, Hanscom FCU subscribes to industry best practices that are outlined by the Federal Financial Institutions Examination Council and Financial Services Information Sharing and Analysis Center (an industry consortium focused on reducing worldwide cyber risks).
Member accounts are insured
By working with a federally-insured credit union like Hanscom FCU, you have the added insurance that your money is safe. Deposits are insured by the NCUA at up to a minimum of $250,000 per individual depositor. The NCUA provides this protection through the National Credit Union Share Insurance Fund, funding that is backed by the full faith and credit of the United States government. According to the NCUA website, "Not one penny of insured savings has ever been lost by a member of a federally insured credit union."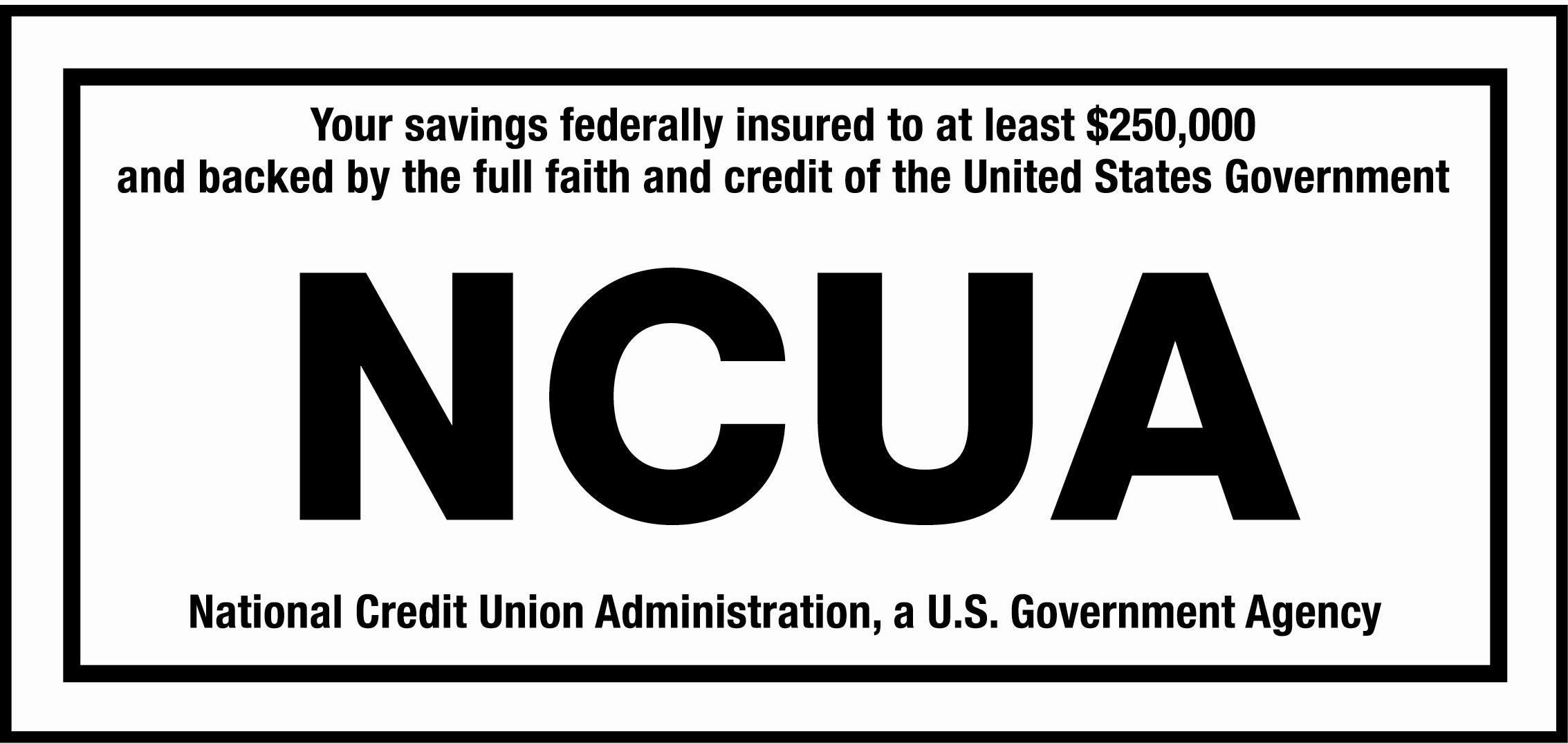 Extra safety precautions to take now
In addition to the safeguards put in place by Hanscom Federal Credit Union, there are five steps you can take now to strengthen the security of your accounts:
Use strong passwords and change them often. We recommend that you have a separate password for each log-in portal that you use, and change them at least once a month.
Implement multi-factor authentication when possible. By adding additional log-in barriers, such as a texted code to your phone, you are reducing the possibility of a fraudster accessing your account.
Never share your log-in credentials. Beware of callers claiming to be from your financial institution or credit card company who ask for your log-in credentials. Hanscom FCU will never ask you for your log-in information.
Update your devices. This will provide you with the most recent security patches. Read more here.
Install anti-virus protection on your devices and keep the programs up-to-date. This step is critical to keeping your computers and accounts safe from attacks.
Working together with your credit union is the best way to strengthen the security of your accounts. If you have any questions or would like assistance, please feel free to reach out to a Hanscom FCU Remote Support Associate at 800-656-4328.
Checking your credit report is one way you can spot suspicious activity on your accounts. For that reason, we recommend you monitor your report regularly. We can help. Schedule a free credit report review with a Hanscom Federal Credit Union professional by visiting www.hfcu.org/score or clicking the button below.
Others are reading: