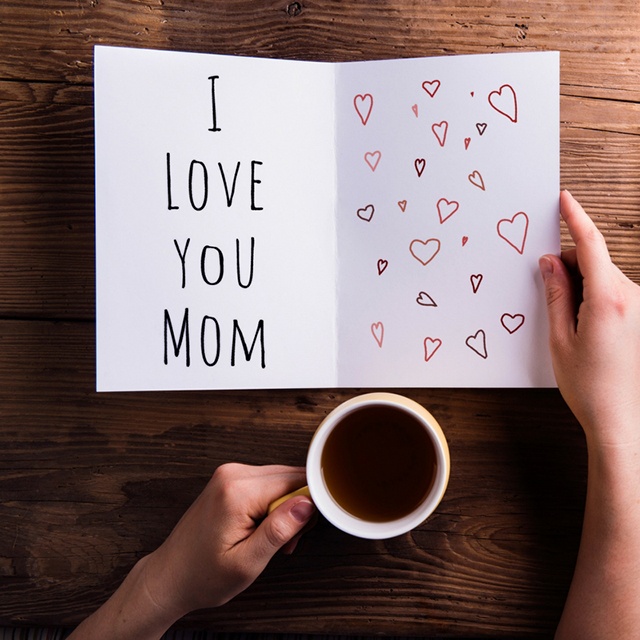 Mother's Day is a time to show how much you appreciate your mom and all that she means to you. However, you don't need to buy extravagant gifts in order to make mom feel special. In fact, your mother likely will be happy with any kind of appreciation and remembrance – the more personal the better. If you are on a tight budget, you've got to get creative for Mother's Day. Below are some affordable Mother's Day gift ideas that any mom will appreciate.
Make Mom a Special Meal
Whether it's breakfast in bed, her favorite cake, or a four-course dinner, get creative in the kitchen rather than spending a lot of cash for a restaurant meal. Your mom will appreciate the thoughtfulness and time you take to cook her something special and delicious.
Give Plants rather than Flowers
Fresh flower arrangements can be beautiful, but what if your mom could enjoy the flowers you give her year after year? A rose bush, tulips, lilies, or any flowering perennial plant can be enjoyed indoors while it's blooming. Offer to plant it for her in the garden after the blooms are gone.
Plan a Special Outing
Does your mom like art or perhaps the outdoors? Plan to take your mom to a favorite spot, whether it's a museum, botanical gardens, or a beautiful beach. Take photos while you are there, and give mom a framed photo or small album as a remembrance after the trip.
Chip in on Chores
Take a day to tackle a chore your mom would otherwise have to do herself or pay a professional to do. You can do some yard work, take on washing windows, or cleaning out the garage. Let your mom choose a chore that would mean most to her – then donate your time to help lighten her load.
Create a Jar of Sweet Well Wishes
Buy some small, bite-size chocolate. Then write encouraging notes like "You're awesome!" on small squares of paper and attach one to each chocolate. Put in a jar, and let mom be reminded every time she helps herself to a chocolate how much you love her.
Make Your Own Themed Gift Basket
Discount stores such as Marshalls or T.J. Maxx carry inexpensive items you can put together to create a special gift basket for mom. Whether it's special soaps, teas, or treats, recycle an old basket, stuff with tissue paper, fill with goodies and finish off with a big bow.
Consider a Gift Certificate
What mom wouldn't enjoy a gift certificate for a manicure, her favorite coffee shop, or a facial? You can find great deals on pampering certificates online at Groupon.com – usually offered at half the price of the retail value.
Make Mother's Day Memorable
Whether you choose from the suggestions above or come up with your own thoughtful and affordable gift, don't forget to share how much you appreciate your mom with a special card. You don't have to spend a lot – in fact, you can easily get creative and make your own card. What counts is what YOU say about your mom, not what Hallmark does.
Have any other affordable Mother's Day gift ideas? Let us know below!